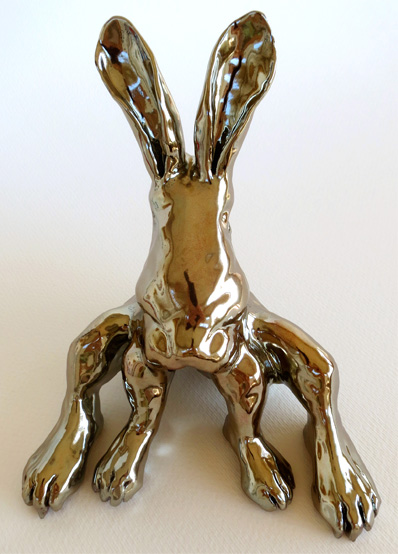 Zoopsia: Introduction
Zoopsia, the visual hallucination of animals derives from Zoon — Greek for animal and Opsis for seeing.
"Jenny Lynn McNutt's painting and sculpture are grounded in the fact that humans are simultaneously both animal and symbol maker. This tension, coiled within the flesh, explodes in this body of work. A specific gesture — of play, of war, of dancing, or of sex — is the release that inspires these paintings and sculptures. This interplay provides a tautness that tangos with the materiality and manipulation of paint or clay."
—Galerie Witteveen press materials
Galerie Witteveen
Visual Arts Centre,
Amsterdam, The Netherlands
October 2013
This body of work known as Zoopsia began in 2011 with painting and works on paper and was shown at Art 101 in Brooklyn, NY, 2012.
Expanding on some of the same preoccupations as in Zoopsia, Why This World, came to include sculpture as well as paintings and was exhibited at Galerie Witteveen in Amsterdam, 2013. This body of work is ongoing.